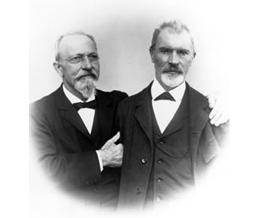 CO WATERFORD, Ireland – The world's largest supplier of contact lenses is expanding its location in County Waterford, Ireland, where it has operated for more than four decades.
Bausch + Lomb, a 168-year-old company headquartered in Quebec, Canada, is investing 90 million euros in expanding manufacturing activities at the Waterford site.
The investment is expected to create 130 additional jobs when production begins in 2023 and will provide the Waterford facility with additional capacity to meet anticipated demand for its Biotrue ONEday line of contact lenses. In addition, around 150 additional workers are to be employed in the construction phase of the extension.
The investment will further strengthen the position of the Waterford plant in supporting Bausch + Lomb's efforts to increase market share in the contact lens market. This follows a similar announcement in November 2018 in which the company announced it would increase contact lens manufacturing capacity at its Waterford and Rochester, NY locations by adding multiple production lines at those two locations to support the manufacture of its innovative single-use silicone Hydrogel (SiHy daily) contact lenses.
Construction of the Waterford facility, announced in 2018, is now complete and production of the company's newest contact lenses, Bausch + Lomb INFUSE, will begin later this year. The Waterford site currently employs more than 1,500 people, which is more than 12 percent of the company's 12,000 employees worldwide.
"I welcome the news that Bausch + Lomb is investing a further 90 million euros in Waterford, creating 130 new jobs for the district. The company has already invested heavily in the Southeast region and employs over 1,500 people. This decision confirms that commitment and is a huge vote of confidence in Waterford and all that it has to offer. I thank Bausch + Lomb for their continued commitment to Ireland, "said Tanaiste and Minister for Enterprise, Trade and Employment Leo Varadkar, TD on Wednesday.
Mark Hennessy, Site Manager, Bausch + Lomb, Waterford said: "Our vision is to be the world leader in contact lens innovation and manufacture and this latest investment will enable the Waterford facility to meet the growing demand for our highly successful Biotrue ONEday line of disposable contact lenses for the day The Biotrue lens was developed by the team in Waterford and supported by our sales colleagues around the world and continues to grow in our US, European and Asian markets. "
"We recently celebrated 40 years of Bausch + Lomb Waterford and the decision to make this significant investment in Waterford was influenced by our track record of providing high quality products and excellent customer service to markets around the world."
Martin Shanahan, CEO of IDA Ireland, said: "IDA Ireland has been working with Bausch + Lomb for many years. We are pleased that the company has decided to further expand its manufacturing activities at the Waterford site and create 130 jobs. This shows the ongoing commitment of Bausch + Lomb to the Southeast region, in which, this year, it is celebrating its 40th anniversary. This expansion is a welcome addition to the thriving MedTech cluster in the Southeast region. "
Recruitment for the new positions will begin in 2022. However, the facility currently has open positions in operations, engineering, quality and other disciplines.
To view these vacancies please visit the link below and click IE – Waterford from the "Location" drop-down menu:
Today one of the oldest continuously operating companies in the United States, Bausch + Lomb has its roots in 1853 when John Jacob Bausch, a German immigrant, started a tiny optician's shop in Rochester, New York. When he needed more money to keep the business going, Bausch borrowed $ 60 from his good friend Henry Lomb. Bausch promised that as the business grows, Lomb would become a full partner. The business grew and the partnership was formed.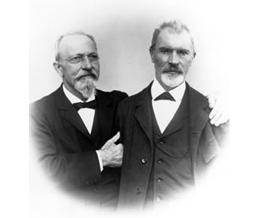 In the early years, Bausch + Lomb manufactured revolutionary rubber glasses frames as well as a large number of optical products that required a high level of manufacturing precision. By 1903, the company was granted patents on microscopes, binoculars, and even a camera shutter based on the eye's response to light …
A story of innovation
In the 1900s, Bausch + Lomb continued to demonstrate its place at the forefront of technological innovation for optical products. The company produced the first American-made quality optical glass, developed groundbreaking sunglasses for the military during World War I, and made the lenses used in the cameras that took the first satellite images of the moon. Bausch + Lomb introduced the first soft contact lenses in 1971 and is still the world's largest supplier of eye care products to this day.
Although products and times have changed, the company still holds on to the legacy of dedication to innovation, quality and craftsmanship established by John Jacob Bausch and Henry Lomb. In August 2013, Bausch + Lomb was acquired by Valeant Pharmaceuticals International, Inc., a Canadian company that has since changed its name to Bausch Health Companies Inc., as part of a $ 8.57 billion deal.